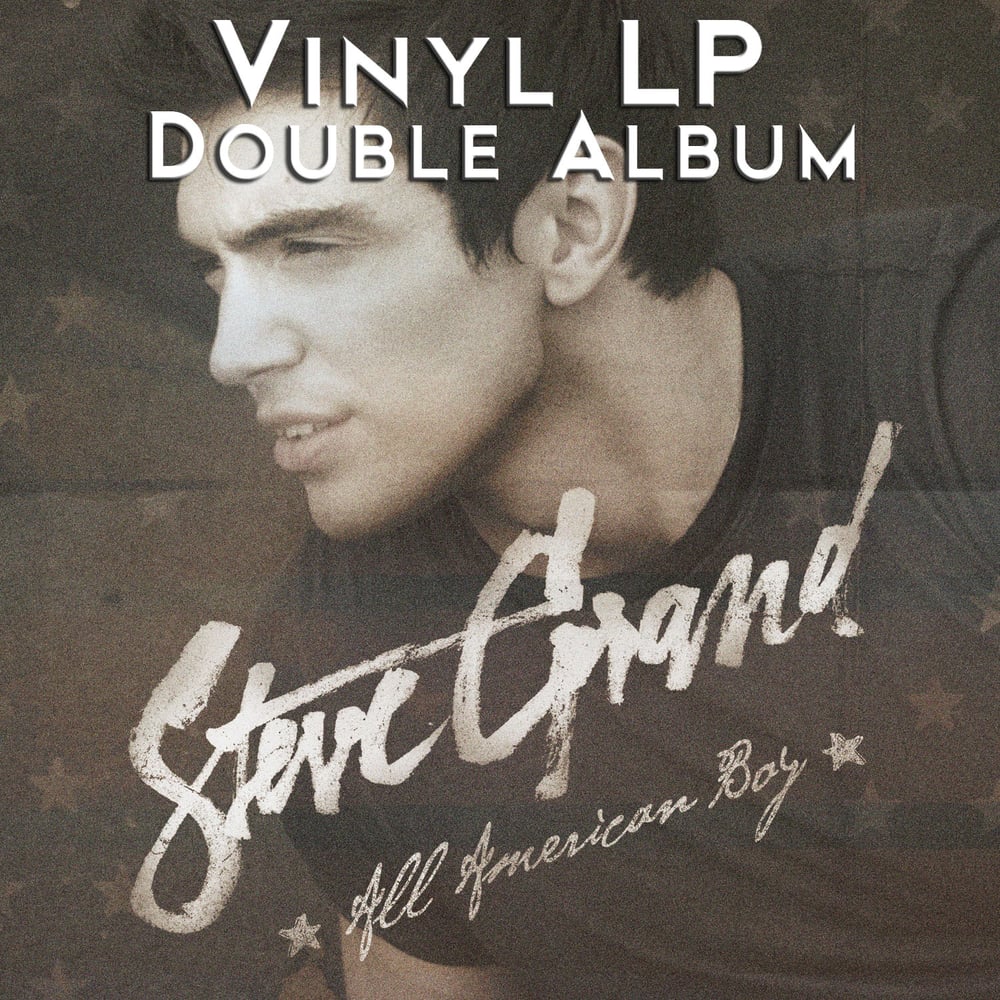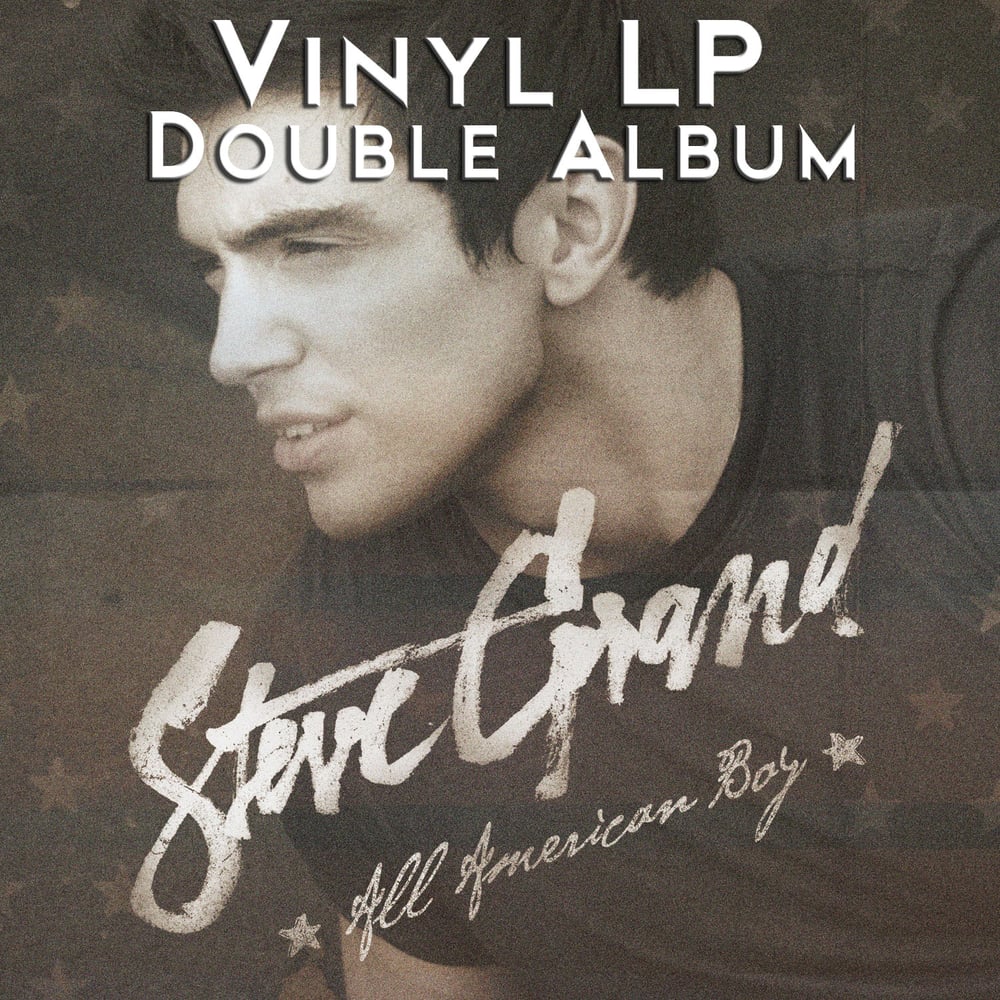 "All American Boy" Album on Vinyl LP (Double Album)
$36.00
For the die-hard Steve Grand fan and music connoisseur, enjoy the retro experience of listening to the "All-American Boy" album on pressed vinyl, in all its sonic warmth--AUTOGRAPHED.
This is Steve's debut album, with thirteen original tracks, including a new recording of the title song that started it all, as well as new recordings of "STAY" and "Back to California."
Production of the album was funded by a record-setting Kickstarter campaign, supported by nearly 5,000 fans from across the globe.
Complete lyrics, credits, photos and extensive personal reflections from Steve are printed inside the four-panel double LP jacket.
ALL SALES ARE FINAL. At this time, we cannot accept returns.